Knowing how to check brake fluid for volume and color is a great tool for Escondido drivers to keep up with their car through simple at-home maintenance. But many wonder, "what color is brake fluid" or "when do I replace brake fluid?" Learn in-depth answers to these questions and more with the service center at Mercedes-Benz of Escondido!
---
How to Check Brake Fluid: Checking for Quantity
Brake fluid is a vital component of your vehicle. This hydraulic fluid lubricates the entire brake system, ensuring that the parts don't wear down quickly. Checking it at home in San Diego is simple:
Pop the hood: Your brake fluid is located in what's called a Brake Fluid Reservoir on the master cylinder. If you can't see it immediately, the location of this reservoir will be in your owner's manual.
Check for Quantity: You should see a clearly-marked "maximum" and "minimum" bar on your cylinder, making it simple to see if you simply need more brake fluid to keep your system running smoothly.
You should be able to acquire brake fluid and other vital car parts in person or through online ordering.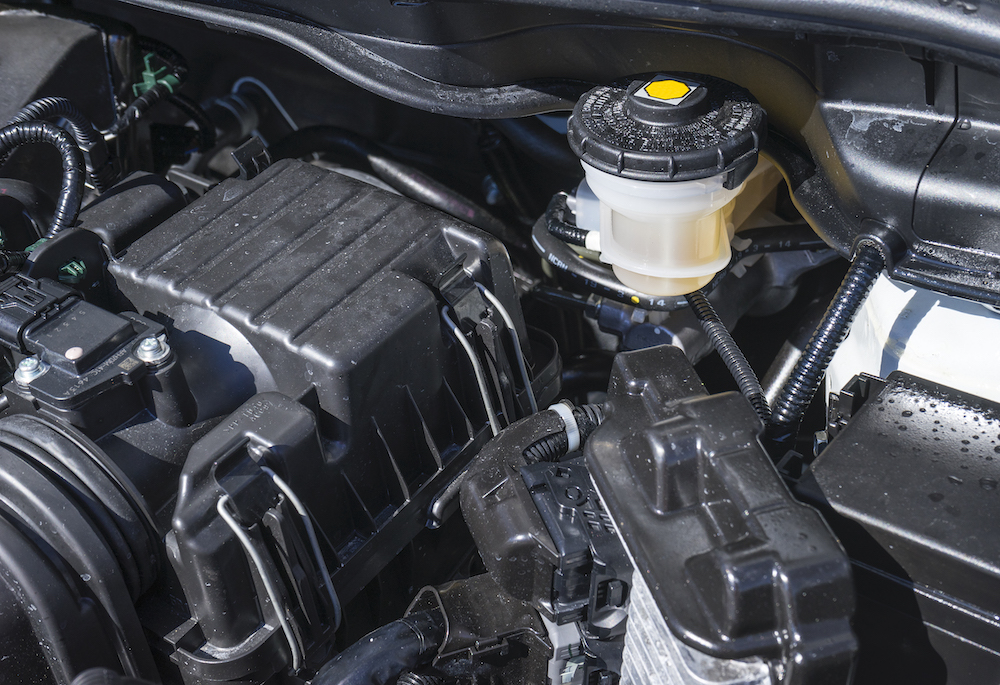 ---
What Color is Brake Fluid? Checking for Quality
As you drive around Escondido, your fluid can start picking up various debris and other dirty particles from the road. Here's what to look for when wondering, "what color is brake fluid?"
Clear or Slight Yellowish Tint: This color is exactly what you're looking for in your brake fluid!
Black or Brown: Brake fluid with a black, brown, or even oil-like color isn't going to work well. Fluid gets this way by simply getting dirty.
If your brake fluid is dirty, you'll need to flush it out. The experts at a service center like Mercedes-Benz of Escondido regularly have special offers to help you with brake fluid, brake fluid inspection, brake parts, and more!
---
Learn More about Your Brakes With Mercedes-Benz of Escondido!
The experts at Mercedes-Benz of Escondido are here to assist drivers from Escondido to San Marcos with all their maintenance and inspection needs. With our parts center you can get great advice on any replacement parts you may need, and you can schedule service online to see when we're available to help you with your brake fluid. For professional help with these issues and any others, such as maintenance for cars not driven regularly, please contact us today!